- GALLERY 1 -
presents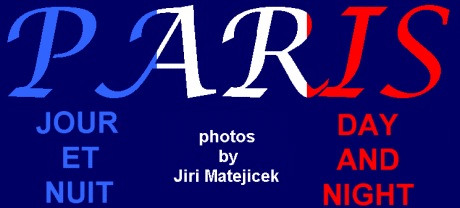 Welcome to the exhibit of Jiri's color photographs from Paris, taken in May 1998. The style loosely follows the "SimpliCity" series, focusing on tiny cityscapes in a search for beauty in simplicity. Previous parts, American cities and London, can be found in the archive.
Since there are around 40 images in this exhibit, they are divided to 3 groups: La Defense (modern architecture), Downtown - Modern Flavor and Downtown & Louvre - Traditional Flavor. Each group has its own thumbnail page. Enjoy.
Communication:
[e-mail][artist statement][interview]

More pages:
[Gallery 2][Archive][Art Links][Home][What's New]


First posted 5/16/97, last updated 4/4/08. Copyright © 1996-2008 Jiri Matejicek.