SEVDA'S
Digital Creations

Welcome! Sevda is a Bulgarian artist living in Prague, Czech Republic. She works with digital images, graphic design, posters and movies. Her CV can be found here. This gallery presents a few samples from her work. Click on the image or link below to enter.
All images are copyrighted and may not be used without written permission from the artist.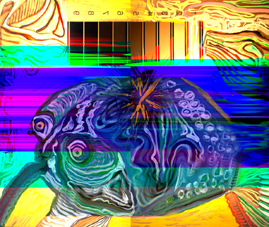 [enter]
---

Images ©1999-2000 Sevdalina Kostadinova
Pages ©2000 Jiri Matejicek


[Mondo Colorado Gallery][New Exhibit][Archive]
---
First posted 2/14/00, last updated 9/15/09.